Graphic Design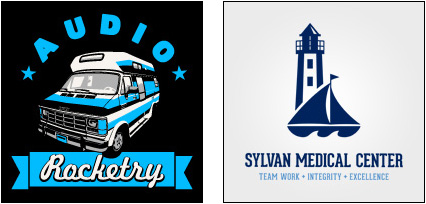 Though we have our own distinct style we pride ourselves on offering versatile design services that meet a variety of client needs.
APPAREL DESIGN
Showdown offers custom apparel design; from your bands shirts or ball team shirts to corporate promotional wear we will work with you to produce exactly what you're looking for.
LOGO DESIGN
Whether your band needs a logo or your company needs corporate branding, we can develop your new look or upgrade your existing identity. We offer a variety of logo packages to meet a variety of needs. Please contact us for further details. Logos are produced in several formats suitable for web and all your print material.
DIGITAL COLORING
If you have black & white line art we can bring it to life with digital color and shading ready for print.